Rifle cases can range in price from a few dollars to hundreds of dollars, so it's essential to set a realistic budget before shopping. By considering all of the vital factors, hunters can be sure to find the perfect rifle case for their needs.
If you own long-barrel firearms, you understand how important it is to have a rifle case, not only for transport but also to secure your guns against accidents and preserve their condition. Plus, a good rifle case can securely hold your weapons in place.
What Makes A Good Gun Case?
While many gun cases are available, only a few brands provide high-quality products and functionality. Advance Warrior Rifle Bag outperforms the competition and is one of the top-performing brands in the market.
Owning a gun is a big responsibility. One way to ensure safety is by investing in a quality gun case. This will protect your guns while they're stored, transported, or not in use. Whether you hunt, shoot competitively, or just like having firearms close by, taking proper care of them should be a priority.
We understand that finding the perfect rifle case can be daunting. To make your decision easier, we've described the key differences between each type of case.
Three Factors Make A Good Rifle Case.
1. Protection: A gun case's purpose is to protect a rifle by maintaining it clean, dry, and free from damage. Additionally, it is crucial to keep the case away from children or anyone else who should not have access to firearms. Luckily, there are many different locking mechanisms now that you can choose from when purchasing a gun case.
2. Convenience: Choose a case that offers comfort when you carry it, gives enough space for your gear, and provides easy access when you need your gun. A rifle bag's convenience adds enjoyment to your shooting sports for years.
3. Security: A good gun case keeps your gun secure to prevent unauthorized access. But even if you store unloaded guns in locked places or safes and follow the law by separating ammo, you still need a particular case to ensure maximum security when transporting or carrying guns.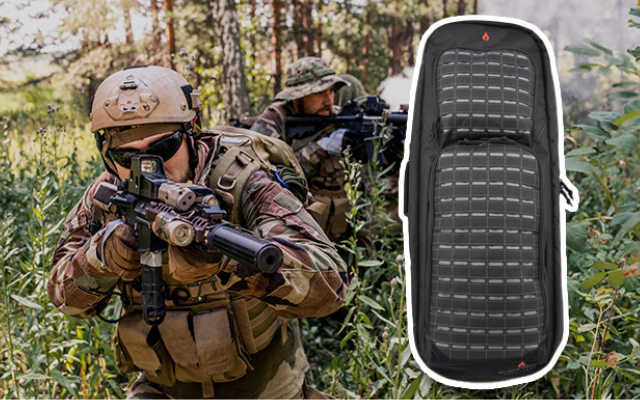 What to Consider When Buying a Rifle Case?
The primary purpose of a gun case is to protect your weapon while you're transporting it. However, because different people have different needs, there are now many gun cases with various features sold in the market. If, for example, you often travel to hunt or compete, then you'll want an issue that can withstand being jostled around and dropped. Or you can opt for camo designs for a better concealing effect during your hunting trip to the wood.
On the other hand, a less heavy-duty case will suffice if you don't travel as much but still need protection from the elements when storing your gun in the back of your truck during hunting season.
There are a few things to consider when purchasing a rifle case in 2023. When choosing gun cases, it's essential to pick one that meets your needs in terms of style and function. Keep the following key points in mind while making your decision.
Size
The initial thing you should think about is the dimensions of the case. You must be sure that the rifle gun case you pick can hold your rifle. Always remember to get the exact measurement of your tactical rifle, including any attached nozzle or scopes, before purchasing. This way, you can get an accurate measurement and save yourself from the hassle of replacing your purchase.
Materials
Another thing to consider is the type of material of the gun case. Most rifle cases in the market use PVC fabrics, nylon, leather, or plastic. Each offers benefits and drawbacks that are worth considering before making a purchase.
Quality
If you want your rifle gun case to last, invest time researching products made with high-quality and durable materials. The 600D polyester fabric and PVC finishing of the Advance Warrior Frame 36″ Rifle Case is an excellent example of such material.
Other quality material includes nylon, leather, and even wood or aluminum. The level of quality impacts how well your shotgun case performs its functions and how long it will maintain its quality over time.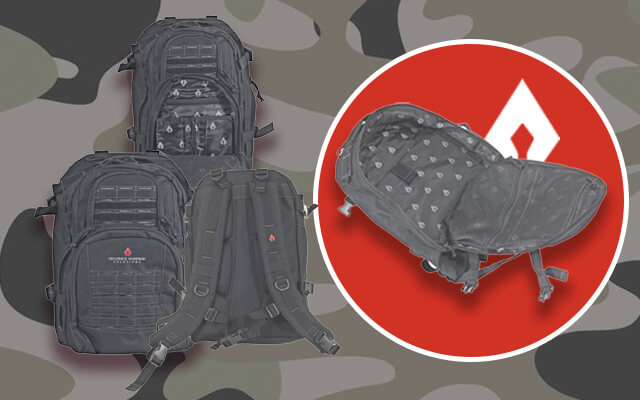 Design
When choosing your rifle bag, your consideration will not end on its style or aesthetic value. Will the case perform a stealth takedown during changing mags? But most importantly, you must delve deeper into the bag's functionality and overall user experience, whether for long-gun or double rifle cases.
Weight
Ultimately, the weight you choose for your rifle case depends on what you need. Lighter bags may be more convenient and easier to store, but if you need to carry your gun for long distances or impact and vibration protection is a priority, then a hard case or the hybrid backpack-type gun case is ideal.
Price
Another factor to contemplate is the cost of the case. Rifle cases can be a few dollars or hundreds of dollars. The perfect selection should balance an affordable price with durability. Although, there are ways you can save money on a purchase like this, such as searching for sales or discounts online or in stores near you.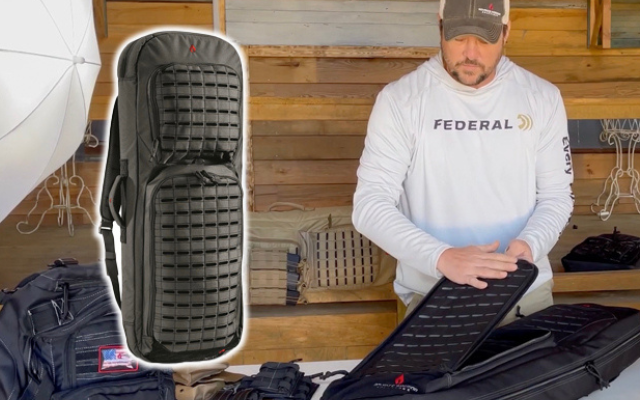 Features
You have to decide what features you want in your case. Some cases come with a 21″ Hideaway pocket for additional storage, like the Advance Warrior Frame 36″ Rifle Case w/Backpack Strap. Others have built-in locks for security and extra pouches for magazines. If you are looking for a case that is easy to transport, opting for a case with wheels might be the best, especially when taking them on your flights. These cases make it easy to move your gun from one location to another without lifting it.
If security is a concern of yours, then you may want to consider a case with a built-in lock. These cases usually come with two keys so that you can lock and unlock the case without worrying about losing one.
Convenience
Your convenience is critical when it comes to using your rifle case foam. You should be able to operate it without complications from accessing to closing for storing and during different operation and maintenance stages.
If you are looking for something easy to carry, opting for a lighter-weight case might be the way to go. These cases are usually made from nylon or other light materials and can easily strap over your shoulder.
Types of Rifle Cases
When it comes to protecting your rifles, you can find many different types of cases. Depending on your needs, hard cases, soft cases, gun rugs, and even backpacks can all be great options. Let's examine some of the most popular rifle cases to decide which is right for you.
Hard Cases
Hard rifle cases are typically more reliable than soft cases since it's from aluminum or polycarbonate. These materials offer outstanding durability and more robust protection from bumps or falls and are difficult to break if someone gets them without permission.
Another great feature of this case type is they are lined with foam inside to help safeguard your gun against impact and keep it in place. If you choose hard ones, select a case with thicker molded foam lining for optimal protection. You may also be able to find model-specific foam linings to fit your guns.
Although hard cases provide extra protection, they can be inconvenient to carry because they are often heavy.
And by the way, a TSA-approved hard case is what you need when you plan on flying with firearms. So, you better have one in advance.
Soft Cases
Soft cases are an excellent option for those who want something lighter and more portable, which every shooter enthusiast will value. They're also typically less expensive, which makes them an excellent option for budget-minded shooters. They usually have a layer of padded foam on the inside, which makes them more suitable for hunting.
Backpacks
The handy Backpack designs are becoming increasingly popular among shooters, and for a good reason. First, it is the hybrid version of both hard and soft gun cases. They offer a convenient way to transport your rifle, and they can provide a lot of protection.
The Frame 28″ AR Pistol/SBR Case w/Backpack Strap has multiple carry points and hideaway backpack straps for sling or hand carry. It offers convenience and ease during travel, tactical operations, or quick trips to the range. Its exterior laser-cut molle points can provide versatility for molle point attachments.
A backpack is worth considering if you're looking for a convenient way to carry your rifle. Just make sure you choose one that's big enough to fit your gun and has enough padding to protect it.
Final Thoughts
No matter what type of case you choose, make sure that it's the right size for your rifle. You don't want a small case because your gun can move around inside and possibly get damaged. And you don't want a case that's too big, because it will be difficult to carry and could attract attention.
When it comes to choosing a rifle case, there are a lot of different factors to consider. But if you take the time to find a suitable case for your needs, you'll be able to keep your gun safe and sound no matter where you take it.