A range bag is a must-have accessories for gun enthusiast. Its purpose is to hold all your shooting gear together, making it easy to transport and keep track of. Keeping everything in one place will be organized and within reach when needed.
Regardless of your preference, a good range bag eases your time at the gun range, lets you grab your belongings quickly, and offers hassle-free packing spaces.
Factors To Consider When Selecting A Range Bag
Size
Your bag size depends on the gun and accessories you bring. A small one will do if you carry a handgun and only a few ammo boxes. But getting a rifle, extra magazines, and other shooting accessories means you need something larger.
Construction
Another consideration is the bag's material. A durable, water-resistant one will protect your belongings from any weather conditions. Additionally, it would be beneficial to find a bag with padded straps and a cushioned back panel for extra comfort.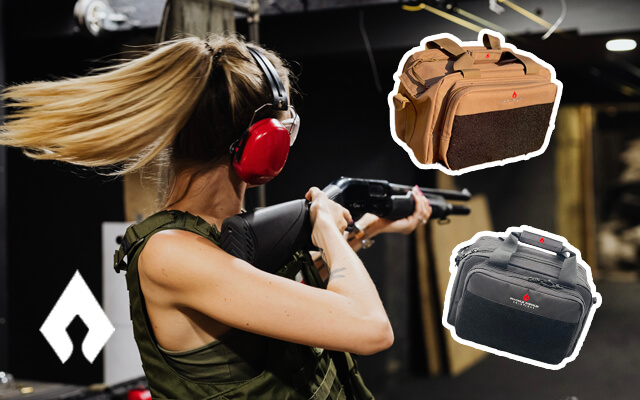 Design
Additionally, think about the bag's organizational design. Does it have compartments or pockets for everything you need to bring? Is it easy to access your gear when you need it? A more detailed list of what you need can cover everything you will look for in a bag, but here are a few things to check before purchasing one.
Features of Great Range Bags
Many qualities make a good range bag, but some of the most important ones include the following:
It has a large interior that makes it easy and safe to carry all your ammunition and accessories. And big enough to fit the size of your gun, so you don't have to carry around a heavy bag or leave something behind because it won't work in your small case.
It is crafted from high-quality and durable materials, making it suitable at the gun range or on outdoor shooting trips.
It is water-resistant to protect your firearm and gear.
The straps and handles are padded for comfort. They include other features to make them more user-friendly, like convertible ones from hand carry to shoulder trap style.
It has plenty of compartments and pockets for maximizing storage without looking bulky.
Its budget-friendly. An affordable bag will likely be just as durable and functional as a more expensive one – you don't have to overspend on it.
They look good enough to carry around town or wherever you go. It comes in many different styles and colors, so you can pick one that suits your taste. And because of their stylish look, they can complement any outfit.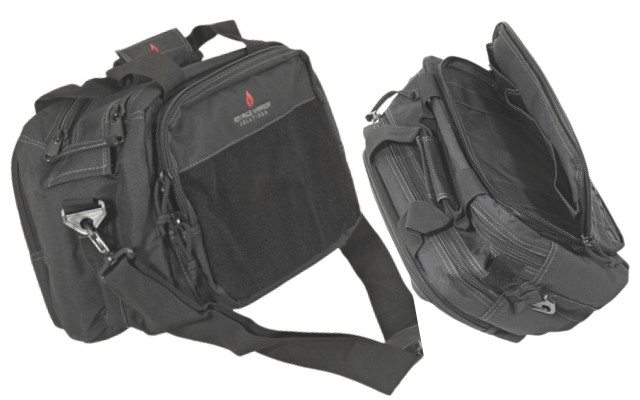 The Tactical Firearms Handgun Carrying Range Bag of Advance Warrior is perfect for any female shooter. Its storage capacity will save your things from water damage and disorganization. The material is 600 D PVC that has been treated with PVC on all sides to make it more resistant to moisture.
The side pocket is 10 inches long and 7 inches deep- it can easily fit a handgun or other smaller items. The bag's middle compartment has padded dividers to keep valuables safe during travel.
Why Every Shooter Needs A Range Bag
A range bag that is easy to carry and manage will help you avoid many problems.
1. A range bag ensures your gear is organized while at the shooting range.
2. Not only does a good range bag protect your equipment from the weather, but it also prevents damage from bumps and scratches.
3. A dedicated range bag keeps your gun clean and keeps your gear in one place, so you don't have to worry about malfunctions or to misplace any pieces.
4. A good range bag will make it easy to get your gear to and from the shooting range.
5. Keeping your shooting supplies in a range bag will prepare you for any situation.
Final Thoughts
If you're in the market for a high-quality range bag, look for one explicitly designed for shooters. The key feature you want to focus on is the bag size. Range bags are typically compact and lightweight, so they can be easily transported to the shooting range. Investing in a quality bag is always worth the money spent.